3 Observations on Pirate Spring Training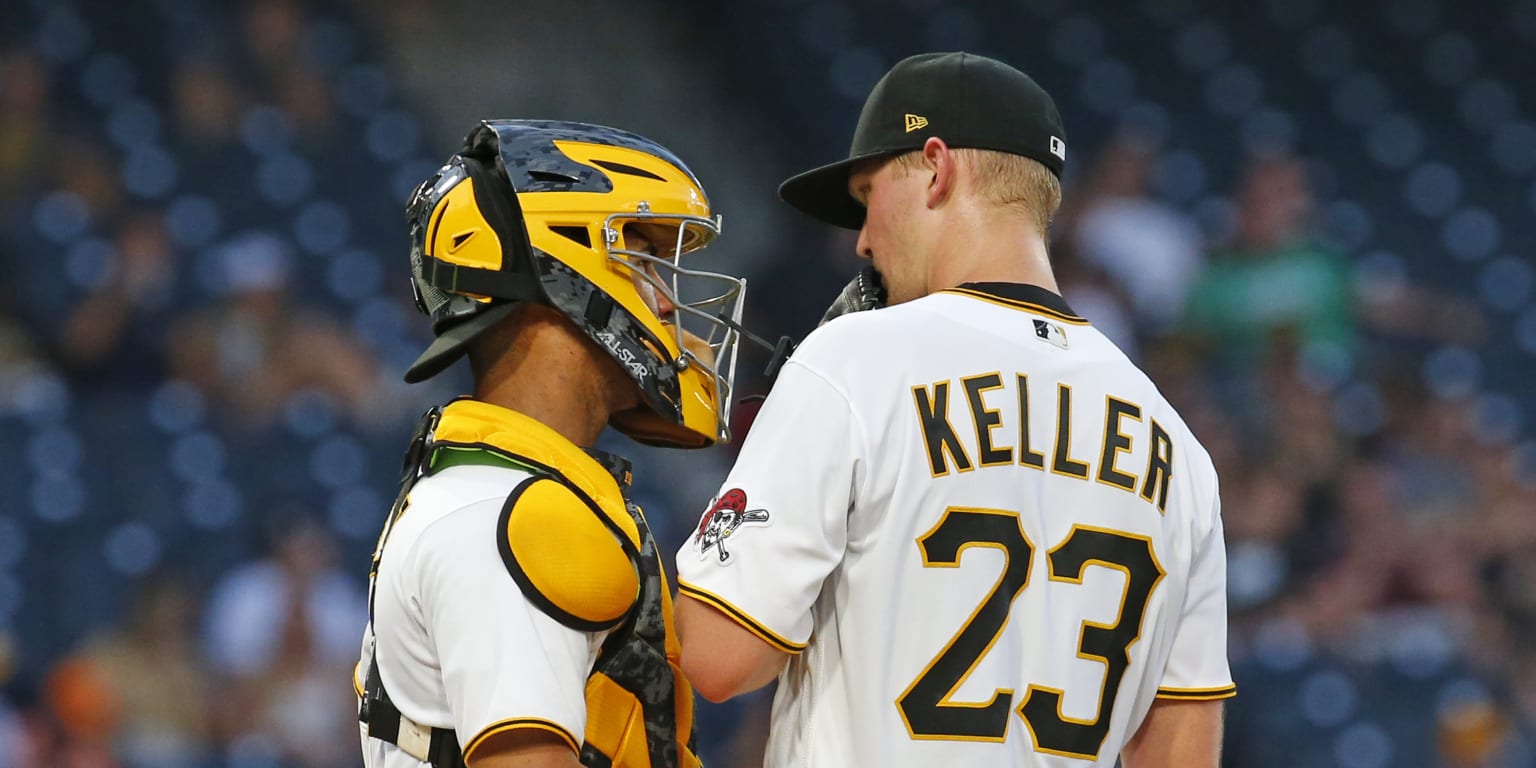 SARASOTA, Fla. — Midway through, the Pirates' time in Florida was a source of sweet optimism — and, in some cases, not so sweet.
There was lightning speed. There was the lighthouse power supply. They even had a walk-in home run. Here are three observations halfway through Spring Training:
1. Mitch Keller looks better than expected
When Mitch Keller's bullpen session at Tread Athletics went viral, the hype machine went full blast. The big question was whether speed, the gimmick, would translate into real competition in the game. So far, the answer is yes.
Keller's spring training sample size has been small — he didn't allow a run in 4 2/3 innings — but the excitement stems from how his tricks have played, not just the results.
In two games, Keller's fastball has an average speed of 97.3 mph. By comparison, Keller's average fastball speed last season was 93.8 mph, the slowest of his young career. When Keller's heater hits the mid-90s or even triple digits, his secondary highs, which now include a slurve, play much better. As Keller said after his debut against the Phillies, "When I throw hard, it's harder to hit." Although it's early days, Keller's dominance in spring training could set the stage for a breakout season.
"Really, really happy with where he was because he worked really hard in the offseason," manager Derek Shelton said. "I think he was probably our most visible guy on Instagram. To be able to see it and see it translate, because they ran the top of their range, it was really good throws, and he kind of executed the throws well."
2. The breathtaking power of Oneil Cruz? It's the norm, not the outlier
Just two hours into his Major League career, Oneil Cruz hit a single with an exit speed of 118.2 mph. It was the hardest ball hit by a hacker since Statcast started tracking in 2015. There's no way to fake that force. If anyone, for whatever reason, thought that was an aberration, the Pirates' No. 3 prospect continued to put up jaw-dropping displays of power.
In his first game of the spring, Cruz golfed an ankle-high breaking ball past the right field wall. In his second game, Cruz erased a Port Charlotte afternoon no-doubt that knocked down a building beyond the promenade. There was no exit speed for that last breath, but given the majestic trajectory, no advanced number was really necessary.
In addition to the circuits, Cruz twice generated exit speeds of 113.4 mph. It's safe to assume that Cruz is one of a handful of humans capable of hitting a home run on a ball meant for dirt and then sending another to the moon. When Cruz makes his debut this season, expect these outliers to become the norm.
"I think any time guys hit the ball that hard, it always stands out," Shelton said. "He kept taking good shots and having consistent shots. When he hits the ball, he hits the ball hard."
With Cruz likely destined for Triple-A Indianapolis, the biggest question left for the Pirates is how the starting rotation looks and works. Keller and Jose Quintana are close to locking down, with JT Brubaker not too far behind. Of the? The Pirates have plenty of options, but not much clarity.
Among those who could potentially be part of the rotation on Opening Day are Wil Crowe, Zach Thompson (who pitched three innings in the 14-5 loss to the Orioles on Saturday), Dillon Peters and Bryse Wilson . Miguel Yajure and Max Kranick, who have yet to launch this spring, are also possibilities once they ramp up. Expect rotation, especially in the beginning, to be a work in progress.
"I think our rotation will always be fluid," manager Derek Shelton said. "It's one of those things, with the short build-up, with the fact that we have a lot of guys who could write and potentially start or cover innings and not even consider them starters, but just people covering innings or throwing different parts of the game.