In support of Disability Awareness Month, the School of Parks & Recreations at Illinois State University hosted its annual Adatapalooza event. The event featured a host of accommodating games such as sitting volleyball, wheelchair basketball, and blind rock climbing.
The event took place from 5-6:30 p.m. Wednesday at the Student Fitness Center.
The Adatapalooza event was started in 2015 by Sherri Hilderbrand, a professor of recreation park administration, who teaches therapeutic recreation.
"Events like this are necessary because most people have no idea these types of activities even exist, and if later in life someone has a spinal cord injury or goes blind , there is hope," Hilderbrand said.
Hilderbrand said it's important for individuals to participate in recreational activities, regardless of the barriers they face.
This event started inside Hilderbrand's classroom in 2015, and the idea came directly from his students.
The event was created to raise awareness for people with disabilities and show how everything, including sport, can be inclusive for everyone.
Many of the students who participated in the event were not disabled, but enjoyed being able to participate in structured sports for people with disabilities. For many, it was an eye-opening experience.
"I think, especially after climbing for a few months, I just have a bit of experience. So learning to do the different adaptive ways has definitely shown me the difference there is in climbing, but it's still so inclusive," said Sanaya Washington, a first-year nursing student.
The event also brought together many students and staff from the parks and recreation field.
Many students have taken on the role of referee for the games or volunteered at the help desk. Those who planned and organized the event said they believe inclusive games and events like Adaptapalooza should be available across a broader spectrum to educate audiences.
"It's a lot of fun. It's unique, and I've never done it before. In fact, I've never even heard of it before, but it's definitely been an eye opener for me," Darius said. Parkers, a sophomore in recreation management.
Parker wasn't the only student volunteer who thought Adaptapalooza was eye-opening.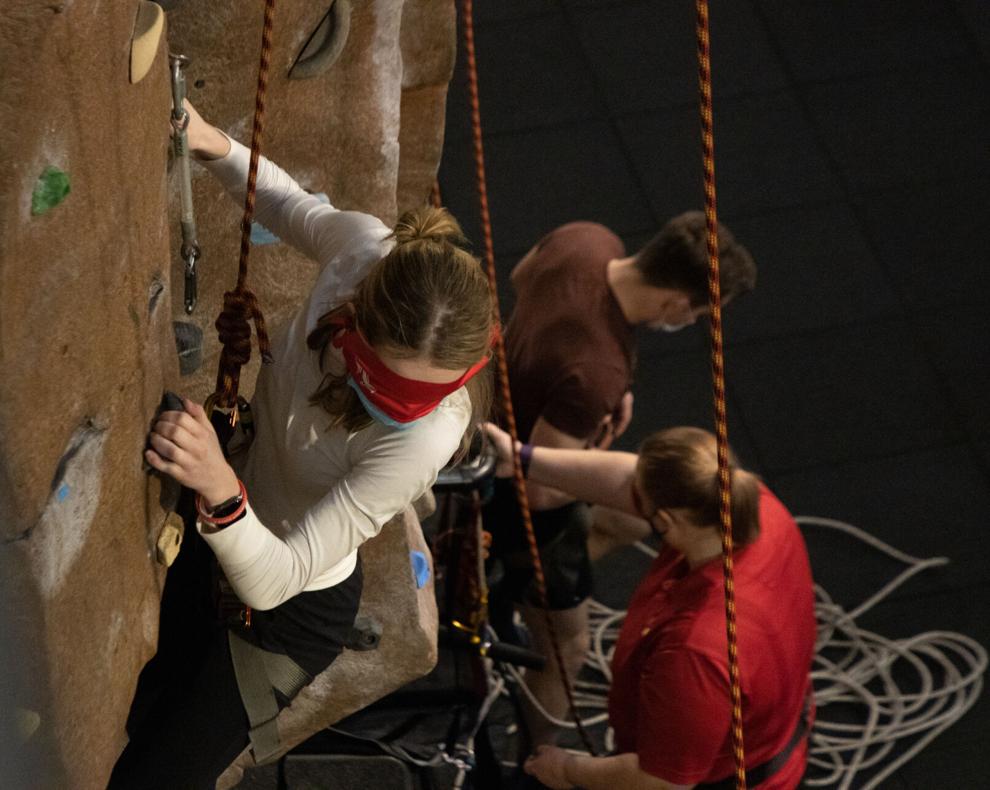 "I feel like people don't realize all the adapted sports that are accessible to everyone, and they're also inclusive. So it's not even just for people with disabilities, but it's for everyone the world can play," said Therapeutic Recreation Management senior student Cameron Bucci.
Staff members involved with Adaptapalooza said they hope to take this event further from campus to help teach others who aren't students about adaptive sports.
For more information on Adaptapalooza or adapted sports, visit their Instagram page.