Drive employee engagement in digital healthcare benefits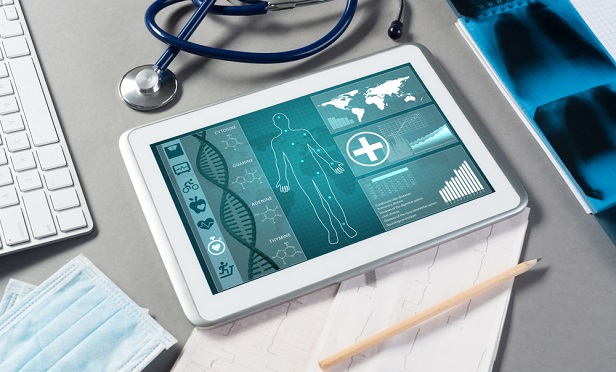 After two years in the trenches of COVID and the Great Resignation, are HR professionals ready to take on the Herculean task of navigating a sea of ​​new digital health and wellness benefits?
As if they haven't had enough responsibility during the pandemic, taking on new demands like workplace safety plans and COVID-19 policies, HR managers are going to have their work cut out after the pandemic. . HR professionals must now figure out how to manage the exponential growth of healthcare solutions. In some cases, companies have already added numerous point solutions focused on specific care needs (fertility, mental health, fitness, etc.) and HR managers struggle to rationalize and assess the effectiveness of these offerings. . Additionally, as employers face ongoing recruiting and retention challenges, they need to accurately assess the overwhelming number of new solutions to ensure they deliver competitive advantages.
Related: Reassessing Benefits: 3 Key Trends
At the same time, pressure on preventive care providers is mounting. A recent survey by the Business Group on Health found that 94% of employers anticipate increased use of medical services due to care delayed by the pandemic. 68% of employers anticipate a higher prevalence of late-stage cancers due to delayed screenings, making usability even more crucial as people rush to catch up and employers rush to avoid an increase in costs.
In this environment, it's crucial that benefits managers take a fresh look at their existing and potential digital solutions. Here are five key points to consider.
1. Engagement
If the benefits of digital are not exploited to their full potential, they can actually lead to increased costs. We believe engagement with solutions should be at least 45% to ensure effectiveness. If employees aren't using a solution, there's simply no way the solution can deliver value. Here, it is crucial that benefit managers understand and be able to measure employee engagement as well as compliance with care plans.
2. True telemedicine
It's not uncommon for only a handful of employees to use the telemedicine solutions you pay for. Employees may not know what telemedicine solutions are available, they may be intimidated by a new way to receive care, or they may find it cumbersome to use. Given that 85% of all medical care can be managed virtually, benefit managers should seek solutions that address this disconnect head-on. Look for telemedicine solutions that can manage care virtually and in person, can provide direct care from licensed clinicians and are easy to use!
3. Effectiveness of recruitment
One of the biggest challenges recruiting teams face in the workplace is the growing demand from employees for better benefits. 80% of job seekers think post-pandemic employers need to reevaluate their benefits package, and 54% would even consider taking a lower-paying job with a better benefits package. Properly structured digital-first solutions can be a great recruiting asset, especially when employees value the solutions. Ask providers about their patient satisfaction ratings and case studies from other employers.
4. Silos and fragmentation
Studies showed that fragmentation results in lower quality and higher costs in patients with chronic diseases. Siloed care, which can be a direct result of multiple ad hoc solutions, leads to increased inaccessibility of care and patients receive conflicting medical advice. Look for solutions that can actually help reduce this fragmentation by guiding patients through the complex medical system.
5. A hybrid approach
While the pandemic has been the test of virtual care, the reality is that patients need a hybrid of virtual and in-person care. Point solutions that "bottom up" with virtual care and have no way to connect to in-person care are not specifically designed for the new hybrid environment. When evaluating a digital solution, HR managers should consider how it fits into an employee's holistic wellness and care plans, which include face-to-face visits. nobody.
What this means for employees
Ultimately, the steps above are designed to help HR managers reduce the potential negative impact of siled or single-disease digital solutions on employee healthcare. One way to look at this is through the lens of "collaborative care," which is widely recognized as the gold standard in healthcare and is the direct opposite of the multi-specialty approach.
Take, for example, an employee struggling with multiple "invisible" health issues such as diabetes, hypertension, anxiety, or depression. Having to manage each condition in siled solutions can lead to more complications. They must spend considerable time making appointments and receiving treatment from multiple specialists. Ultimately, with little coordination between providers, there is no way to ensure that patients receive the best care options or that the complexity of their conditions is fully understood by different providers.
In one example of how care for this patient could work in a collaborative and integrated environment, an employee struggling with physical symptoms such as stomach issues visits his primary care provider. As part of the exam, the provider performs a mental health screening which indicates significant anxiety and depression and these conditions can manifest as physical ailments like stomach problems. After a physical screening, the primary care provider recommends mental health therapy as part of the holistic treatment plan and monitors the patient's progress. This is the effective collaborative care model, where the patient is referred to the most appropriate care and then real discussions between providers ensure that the treatment works with crucial information flowing between the treatment teams.
To be clear, the proliferation of digital single-disease solutions is based on a flawed, siled model that can ultimately create a drag on best practices such as collaborative care. However, with the five steps outlined above, HR managers can ensure the right guardrails are in place.
When the pandemic shut down workplaces across the United States, human resource managers emerged into a spotlight role. In addition to routine responsibilities such as employee engagement and talent development, HR leaders have taken on new demands: workplace safety plans, COVID-19 policies and revamped retention strategies to avoid high volumes . employee attrition. By taking on this monumental challenge, HR has become one of the most prominent and important voices in the workplace.
Today, the challenge continues as benefits managers struggle to ensure employees catch up on health care and manage the potential fallout from missed care. Here, too, HR leaders can use their expertise and lessons learned from the pandemic to improve the health outcomes of their employees and become the hero advocates they were meant to be.
Dr. Heather Towery is Vice President of Clinical Strategy and Corporate Partnerships at Eden Health.
---
Read more: