Emergency officials prepare for hurricane season with multi-state training exercise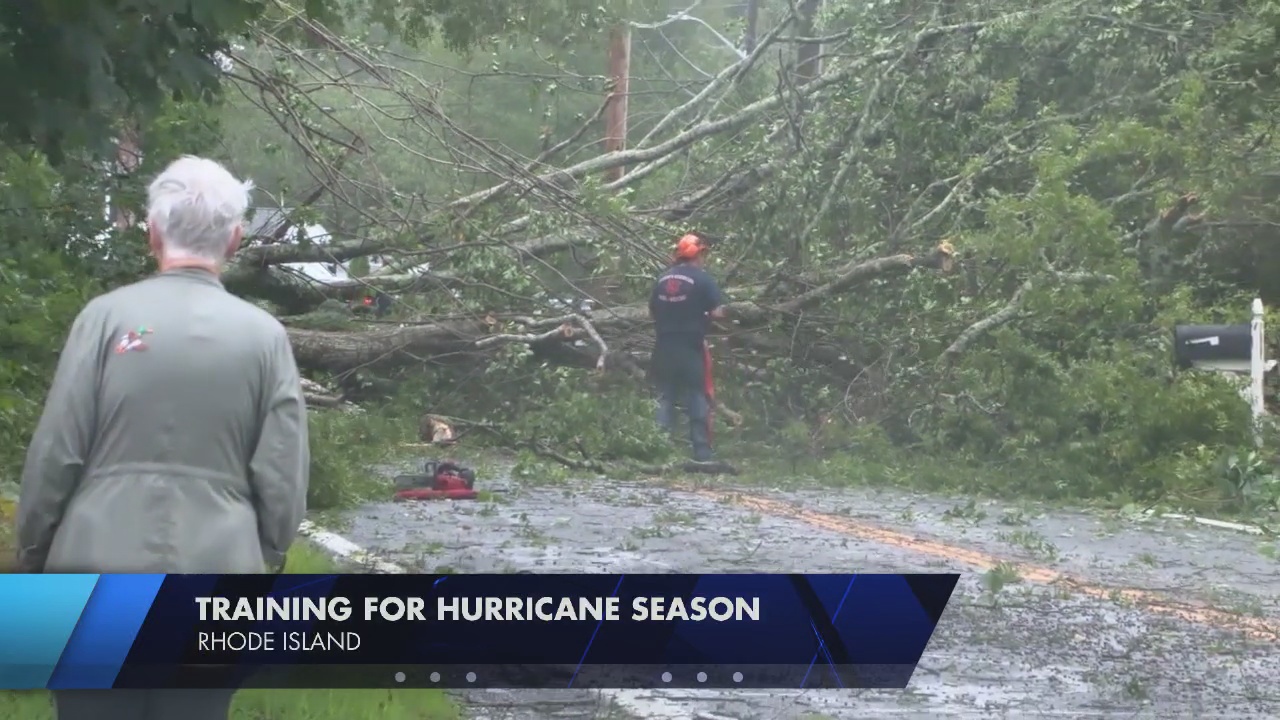 The what-if scenario and coordinated response will involve officials from Rhode Island, Massachusetts and Connecticut as well as federal and local emergency management agencies.
From: Tim Studebaker
Facebook: @TStudebakerABC6
Twitter: @TStudebakerABC6
Email: [email protected]
PROVIDENCE, RI (WLNE) – Atlantic hurricane season officially begins on June 1 and emergency management officials are working hard to prepare. Part of the preparatory work: an upcoming multi-agency training exercise, scheduled for later this month.
Thomas Guthlein is the acting director of the Rhode Island Emergency Management Agency. Guthlein says, "Using some of the new products from the Hurricane Center to help us predict the impacts of a hurricane on Rhode Island and what actions we would need to take during what time period."
During the exercise, Rhode Island EMA will coordinate with local, state, and federal officials, as well as officials in Massachusetts and Connecticut, to simulate the response to a hypothetical Category 3 hurricane called "Hurricane Thompson". southern New England on Labor Day weekend.
Guthlein says, "We actually have evacuation modeling for the times of the year when we have a lot of tourists in the state versus the times of the year when we don't, and what it looks like these times to get people out of danger zones. "
The exercise is designed to help officials fine-tune their emergency response.
Guthlein says, "It's mostly about communication. How do we ensure that we communicate, not only with the state and federal government, but also with all locals. »
And while officials are preparing their plans, they hope that you at home have your emergency plans ready as well.
Guthlein says, "I think the other part of the story is making sure people are willing to help themselves."
The exercise will take place on May 24 as a hybrid event, partly in person at EMA headquarters in Cranston and partly virtual.
© WLNE-TV / ABC6 2022