New £ 20 Scottish pound enters circulation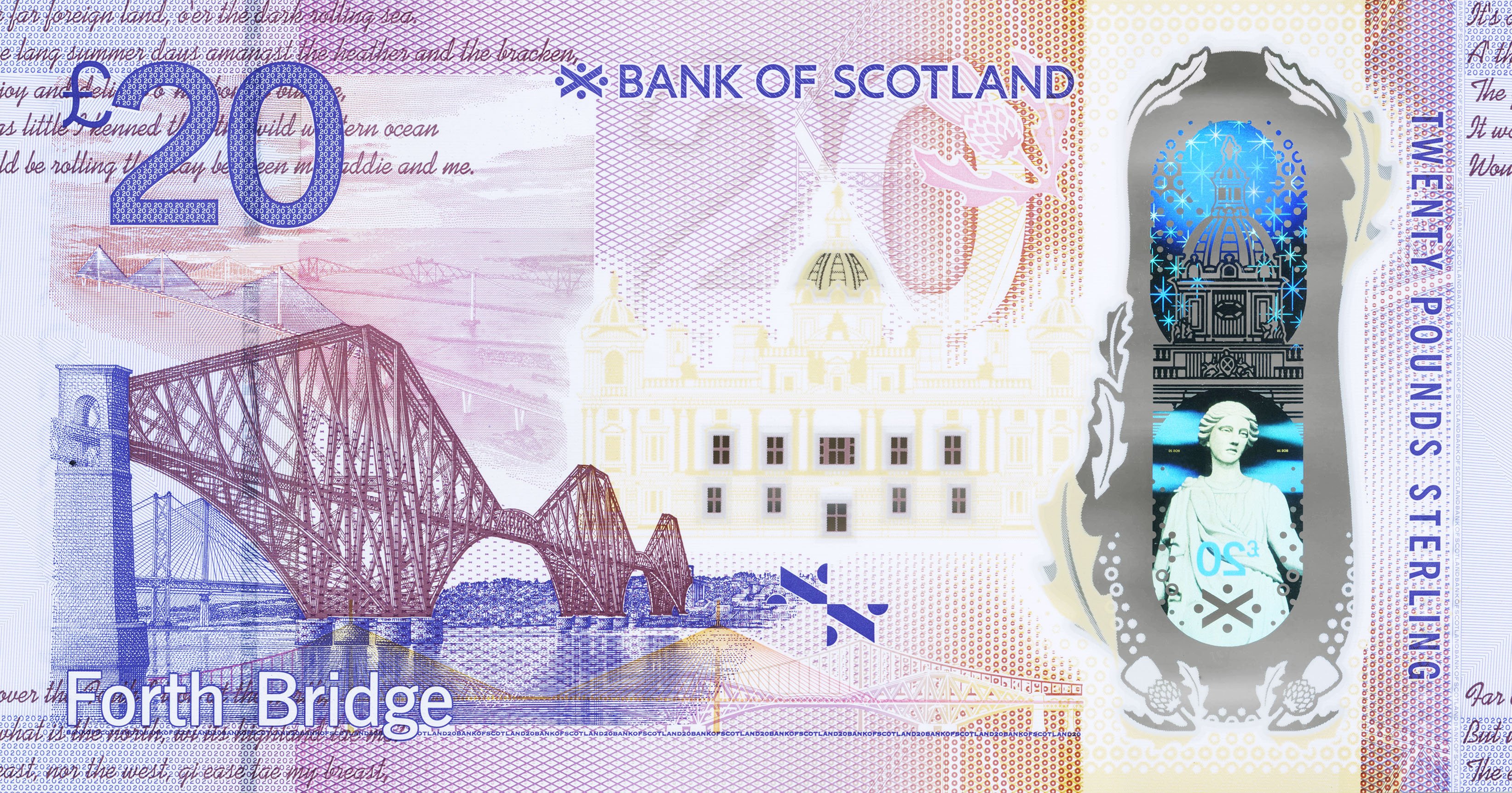 The front of the banknote continues to feature the portrait of Scottish novelist and poet Sir Walter Scott alongside an image of the mound in Edinburgh, as was the case with the old £ 20 banknotes. The Forth Bridge remains on the back, but the Queensferry Crossing, opened in 2017, can be seen in the background.
The Queensferry Crossing is also celebrated in its own right on a limited number of commemorative £ 20 banknotes.
The Notes feature a series of security measures, such as a "window effect" which can be found in the windows of the mound. They also have a holographic depth stripe, the top of the sheet has a Northern Lights effect when tilted, and the clouds on the notes move left to right when tilted east to west. . Like the polymer £ 10 banknote, the £ 20 banknotes have the 'tactile embossing' feature to help the visually impaired.
All existing Bank of Scotland £ 20 notes will now be phased out, but those in circulation will continue to be accepted in shops, banks and ATMs.
Unlike English banknotes, Scottish banknotes are produced by three different banks: Bank of Scotland, Royal Bank of Scotland and Clydesdale Bank. Tickets are also generally accepted in the rest of the UK.