PPE Kit Buying Guide: Components, Price, How To Buy & More | Most Wanted Products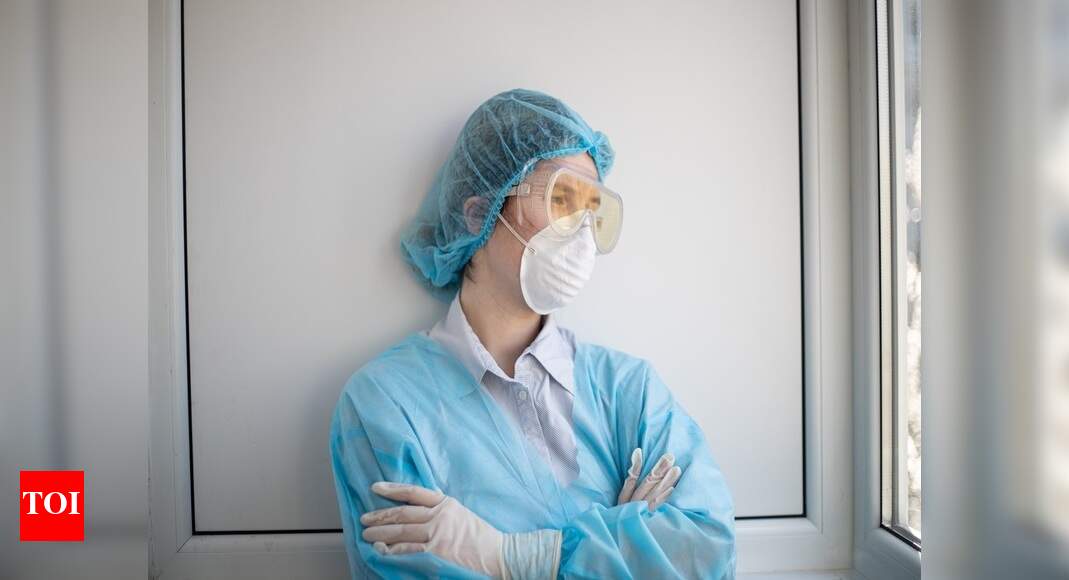 In the days of COVID-19, personal protective equipment (PPE) kits have become a necessity for various people. These kits are not only needed by doctors and medical staff, but also frontline workers and those providing essential services in times of crisis. In addition to this, many people who travel by air prefer to use a PPE kit for full protection.
Buying a PPE kit can be tricky as you may not be familiar with certain variations or things to consider before purchasing. This buying guide includes everything you need to know about a PPE kit: –
Congratulations!
You have successfully voted
Components of a PPE kit
To protect your eyes from foreign objects, it is important to wear safety glasses. A variety of safety glasses are available with a PPE kit including regular wide-rimmed glasses, UR safety glasses, comprehensive safety glasses and more. These are usually chemically resistant, scratch resistant, and durable eyewear whose reuse depends on the type of kit you choose. An essential part of a PPE kit is a bodysuit. These suits are made of different types of non-woven and non-permeable materials to give you optimal protection against germs. These suits are available in several sizes and often have an elastic in the back to give you a good grip. Some PPE kits are available with protective boots that you can tuck your pants into and provide double protection for your feet. If you do not wear boots, it is essential to wear shoe covers which are often made of the same material as the body of the PPE kit. Gloves are an important part of PPE kits. These gloves are generally disposable which can be thrown away after just one wear to minimize the risk of infection. Depending on the sensitivity and needs of your skin, you can choose from latex gloves, nitrile coated gloves, plastic gloves, heat resistant gloves and more. Although most coveralls are available with a hood, many frontline workers prefer to wear a beanie inside the hood for added protection. To protect the face from exposure and minimize the risk of infection, face masks and face shields are used. Your PPE kit may include a disposable mask or a reusable mask as well as a reusable face shield to protect you from splashes and coming into direct contact with sources of infection.
Are you looking for a PPE kit online? Check out the choices available here.
Here are some of our top picks for a PPE kit: –
Things to consider before buying a PPE kit
Choose the safety glasses that suit you. If you already wear prescription glasses on a regular basis, make sure you choose safety glasses that have enough space for your regular glasses.
The bodysuit is available in several sizes and materials. Depending on your needs and your body type, choose the disposable or the reusable and the right size.
Depending on your skin type and comfort level, choose the gloves that are right for you. Gloves should be the correct size to avoid any gaps in your PPE kit.
Face shields are generally reusable, but come in several sizes. Choose the right one based on your head size, just like you choose your helmet.
Even if you are using a disposable mask, make sure it fits properly and cover your face with an extra layer of mask if possible for extra protection.
PPE kit: FAQ
What is the price of a PPE kit?
The cost of a PPE kit depends mainly on its components. Although the price usually varies between 1000 and 2000 rupees, it can increase if special components are added to it. You can also find discounted PPE kits online.
How to wear a PPE kit?
It is important to disinfect your hands before you start to wear a PPE kit. Use a disinfectant properly on your hands and wash exposed parts of your body with soap and water before you start putting on the components of your PPE kit.
How to get rid of a PPE kit?
Disposing of a PPE kit is one of the most important aspects of its use. It is important to avoid spreading germs to anyone else. Most PPE kits come with a disposable bag that you can use to throw away all of the single-use components of your PPE kit.
Read also :
DISCLAIMER: Journalists from The Times of India were not involved in the production of this article.