A new project to encourage more people to experience the health benefits of 'wild swimming' was launched by a group of researchers at the University of Nottingham.
Wild swimming has seen a resurgence in popularity in the UK in recent years, particularly during the Covid-19 pandemic, and the physical and mental health benefits are now well documented. Numerous studies have shown that this type of cold water swimming in a natural environment can not only improve physical fitness, but also significantly improve mood, reduce tension, negativity and depression.
However, information on and access to natural 'blue spaces' such as rivers, lakes or the sea tend to be local and disparate and not on the radar of larger communities, in cities and rural areas.
The Nottingham research team is made up of experts in linguistics and localized literature, as well as specialists in health policy and freshwater ecosystems. They will work with a long list of partners, including Cardiff University, Swim England and the Black Swimming Association, to put together a comprehensive overview and toolkit on the mental and physical health benefits of wild swimming, as well as advice on water quality risks. and the safety of specific bathing places in the UK.
At the center of the research will be a new online survey aimed at existing wild swim groups and potential swimmers to test attitudes and knowledge about the benefits of this activity. The team will also investigate the history of some of the specific wild bathing spots mentioned in the investigation. They will also develop text, graphic and video content to show how swimmers can make informed decisions about the safety of water conditions and the possible toxicity or contamination of open water areas.

The project's other key priorities are to create a comprehensive roadmap for scaling up wild swimming as a powerful intervention for health and wellbeing. This will include an analysis of the interaction of national public health agencies, local authority public health departments, national sport development agencies and NHS bodies. Importantly, the research findings will inform new policy briefs to help commission and promote wild swimming at local and national levels.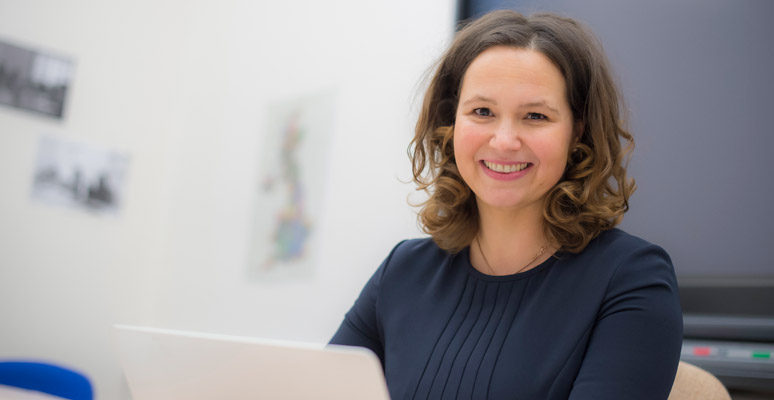 Head of the Wild Swimming and Blue Spaces project, English language and linguistics teacher, Svenja Adolfs, said, "Wild swimming and recreation in blue space offers the possibility of significant physical, social, emotional and cultural gains. This project will use a creative, multidisciplinary approach to develop authentic public messages that ensure these benefits can be realized equitably and at scale, thereby leveraging the use of blue spaces as community assets to address health inequities. . We build on the large number of successful local initiatives working to remove barriers to wild swimming for their communities, and we will highlight, research and share evidence that can be used by promoters and commissioners of wild swimming as a possible health and wellness intervention.
Co-investigator Dr. Dawn Knightbased at Cardiff University's School of English, Communication and Philosophy, said: "While the potential health benefits of wild swimming are generally well recognised, a coordinated approach to communicating is lacking. this to all members of a community.In this project, we aim to fill this gap by bringing together a range of experts from the arts and humanities and health sciences and ecology to help create messages better informed and focused on the health benefits, safety aspects and stories of blue spaces in which people swim.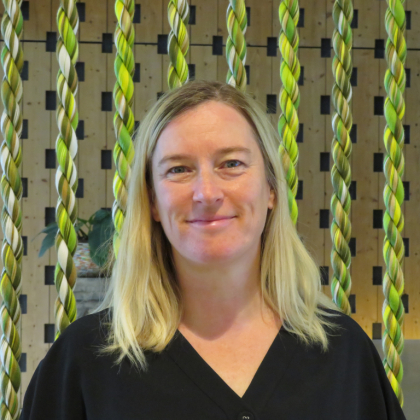 International co-investigator, Professor Suzanne McGowan, from the Netherlands Institute of Ecology, said: "The health benefits of blue spaces can be compromised by poor water quality. Microscopic organisms in contaminated waters can cause illness in bathers, but we do not know to what extent users of blue spaces are able to assess the risks to water quality before deciding to bathe. Our goal is to assess how informed swimmers are about water quality risks and to empower blue space users to make good decisions about when and where they swim.
Jane Nickerson, CEO of Swim England, said: "Swim England is delighted to be associated with this project which aligns with a number of our main strategic objectives, enabling access to swimming for a wide range of participants. and increasing the visibility of water sports. This research will further develop our own understanding of barriers to access and explore how health inequities can be addressed through open water swimming, including how we might develop content that truly engages and in turn creates a happier, healthier and more prosperous nation because of swimming. "
Danielle Obe, President and Co-Founder of the Black Swimming Association, said: "BSA's main goal is to diversify the aquatic world, and that includes our wonderful open water spaces. There is a certain stigma in Black and Asian communities attached to discussing mental health issues, so we hope that our work to encourage greater inclusion in this space can help break down these barriers and normalize these discussions. To do this, we must provide equitable knowledge and safe access to wild bathing sites so that every community can have a quality experience of the well-documented physical and mental benefits that come with access to open water.
The project "Wild Swimming and Blue Spaces: Mobilizing Interdisciplinary Knowledge and Partnerships to Address Health Inequalities at Scale" is funded by AHRC/MRC/NERC.
/Public release. This material from the original organization/authors may be ad hoc in nature, edited for clarity, style and length. The views and opinions expressed are those of the author or authors.View Full
here
.