Week 1: Training with Davy Jones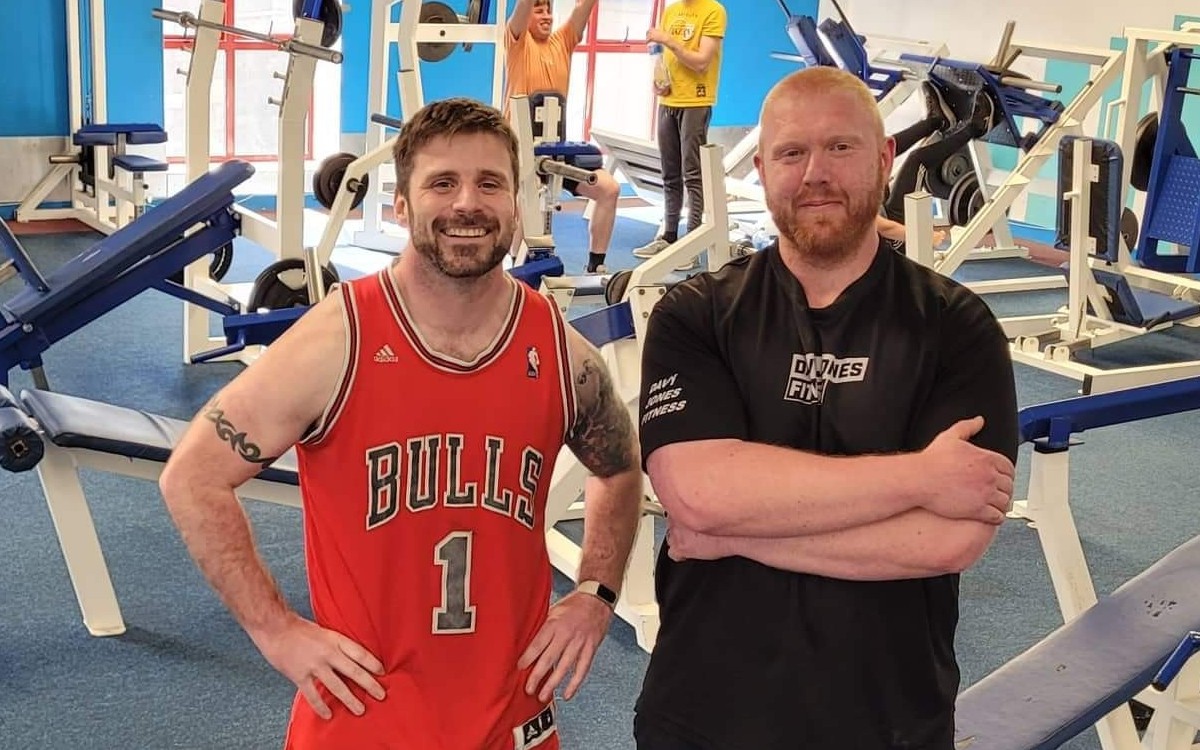 [ad_1]
Well, here we are again, another crash course in all things fitness with Kilkenny strongman competitor Davy Jones.
If you are reading this for the first time, you may not know that I have already completed a 20 week course with Davy in early 2022. You can read it here.
It was a nice trip, but I'll tell you something, it was also a nice summer. To be honest it might have been a little too much fun, I can confirm that pints of the black stuff have been consumed in various parts of the country and beyond. Concerts, weddings, surf trips, planes, trains and automobiles, lock, stock, and a few barrels of Guinness later and here I am again. Back under Davy's tutelage.
I continued with my training, but to be honest, my motivation to do so went down a bit. Between work, covid crisis, injuries and medical worries, I felt my discipline slipping. Not striving to run that extra KM or do those few extra reps that make a difference. Watching the clock to practice before I have to move on to something else I signed up for.
As Christmas approached, I thought, why not join another 10 week course and feel good and healthy over the holiday period? With that, you have to get back to training and give up the old alcohol *shock horror*. You see, I like to drink, in fact, I probably liked it too much. It clears the mind and allows me to relax. However, for the past six weeks, with the exception of one night on my holibobs in Croatia, I have abstained from all forms of alcohol. I finally realized at the age of 33, this is not conducive to a hectic life. So we're about to step into another training regimen, fit and ready every day for whatever Davy and the rest of the Davy Jones trainers have to offer.
Previous training:
Monday
Davys' familiar starting point has always been chest and back, and this was no different. I explained to Davy that I wanted to reduce body fat (I've added 3% body fat since I finished the last class), so Davy designed a high intensity, low weight workout for me to begin. I realized that I had neglected a lot of exercises since going out on my own, favoring the ones that I liked a lot more. Leaving the bar low in favor of the machines, doing ten reps and four sets overall. However, with Davy, it was back to the bar, especially to the chest. Supersets, the concept of combining different exercises into one set, were on the map, jumping from a pushing motion (chest) to a pulling motion (back). It was a quick workout at 35 minutes, however, during those 35 minutes there was no real time to rest. I finished with a plank for good measure for the old abs.
Tuesday
As I walked into the gym, my heart sank seeing Vinnie Taylor's bowl head. A few reasons, 1. Because it was stage day 2. Because I had just done a 10k run and stage day the previous Friday and Saturday 3. Vinnie loves passing customers to through the day of the stage. When I say he loves it, I mean he relishes it. The joy in his eyes when I informed him that it was leg day gave me a nervous laugh. I mentioned the injuries earlier, and I had been nursing a calf injury for a few weeks. I was trying to get back to running on the roads, which made it worse, overloading my right leg and injuring my knee in the process. I informed him and he luckily quickly thought of a nice workaround while strengthening my calf with some exercises. It was as exhausting as I remembered, low weight, high reps are always a killer on the legs but the needs, the must.
Thursday

Thursday is shoulders and arms day, always a pleasure. Lee was training me today and after a quick warm up we got going. The reps were high but no supersets today thankfully. To feel the muscles activating again for the first time in a few months. See the problem with training like I have done for most of my life, which favors certain routines over others, is that it can lead to a deficiency in certain parts. The shoulder has so many different components and "glamorous" muscle overload, that is, traps have knock-on effects on things like mobility in other areas. I felt the tension, especially around my rotator cuff, but overall it was a nice workout that ended with some triceps and biceps exercises, and back to the plank for three rounds one minute.
Saturday
Since I'm taking time to get back into running, I decided an extra day at the gym was in order. I still get a few runs but nothing compared to what I was doing. Today I was informed that I would be taking part in a successful course, together with eight other people. Ian Farrell was on hand to put us through our paces, and to be honest, I really enjoyed it. It was nice to shock my body because I had no idea what I was doing when I walked through the doors of the gym. Really, I walked in, was told there was a blockbuster class about to start and said, "Sure, why not?". It was a circuit of nine exercises, hitting just about every muscle group, times three. The heartbeat quickened, the breathing was heavy and the sweat flowed.
If you wish to make a change, you can contact Davy on 0892528904 or by e-mail [email protected]
[ad_2]
Source link